Thank you for your interest!
Currently I am SWAMPED…smaller class sizes are making it very difficult to get caught up. Please text me your name and courses as well as availability or call. I am working on people who booked in March/April 2020.
HUNTER ED CLASS Nov 28/29 2020 at Belfor
HUNTER ED CANDIDATES OR THOSE ALREADY TAKEN THE ONLINE SASK EXAM>>>>
COURSE/ TEST WEEKEND in London! Call me for details
call me 519-872-4867
CANADIAN FIREARM SAFETY COURSES (CFSC and CRFSC)
ONTARIO HUNTER EDUCATION COURSES

…call if you have questions but this is offered ONLINE for now

https://www.ohep.net/courses/online-huntered/
Learn in a safe, friendly environment with instructor Sue Rueger
CFSC & OHEP
Day 1: CFSC Fri, 2020 – 6:00 PM -11:00 PM
Day 2: CFSC Sat, 2020 – 8am til 2:30 pm then test
OHEP 2:30- 5pm (please inform if you have PAL)
Day 3: OHEP Sun , 8 am til 5:30 pm then test
…..suggest you bring snacks and lunch.
CFSC
Day 1: Fri – 5 PM til 11
BRING LUNCH/SNACKS for sat.
Day 2: Sat
8am til 3pm
Day 3: Can join any OHEP after that
CFSC DAYTIME ?
For those that have time during the day
8:00am – 2 pm Tues nov 24 BRING A LUNCH/drinks
8:00am – 2pm Thurs nov 26 Bring lunch/drinks
Location
Westmount
CFSC & CRFSC
Day 1: CFSC Tues 18 5:00PM- 11:00 PM westmount
Day 2: CFSC Wed 19 5:00 PM – 11:00 PM with test
Day 3: RESTRICTED
THIS CLASS is : 9 5pm-11pm
Westmount, London
CFSC & CRFSC COMBO
Day 1: CFSC Fri , 6 PM to 11 PM
Day 2: CFSC , 8am til 3:30pm with test bring lunch or snacks
Day 2: Restricted 8am – 3:30pm bring lunchs
Then test and all out by 6pm
Location
Westmount -please call or email for location
OHEP
Day 1: Saturday , 2:30 PM – 5:00 PM
Day 2: Sunday , 8:00 AM – 5:30 PM
Then test
Location 60 Enterprise Dr Belfor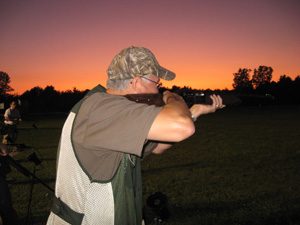 Successful candidates will be able to buy, borrow, inherit firearms and ammunition and know the laws of safe storage and transportation
Know the laws and be safe
Please enjoy the website…lots of interesting info and opportunities